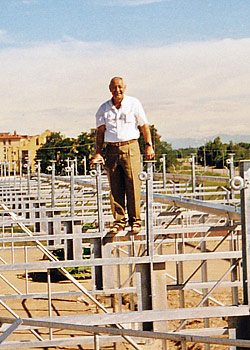 Metalserra springs up in 1979 on the suggestions of its owner Antonio Perini through the commercialization of greenhouses and related items. As there was a growth in demanding and production, in the early Nineties Metalserra becomes greenhouse producer and opens up a new shed provided with machinery for sheet metal working. The wide range of greenhouses is studied to meet customers' requirements, according to the firm's huge flexibility of synergies.
In 2002, Metalserra is awarded with Mercurio d'Oro for entrepreneurial merits, commitment to work and firm development. Over years, Metalserra makes its way through the market reaching excellent results and acquiring customers throughout Italy and abroad, becoming a real reference in the world of greenhouses.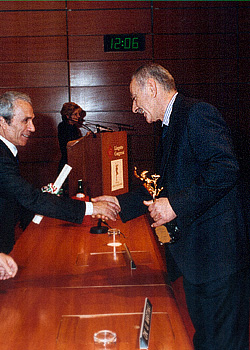 In 2003, a new chance lays ahead: design and manufacture of iron roofs for houses. Metalserra starts producing pressure bended plates, easy to assemble at reasonable costs, gaining a place in the building field.
As on 19th July 2007 Antonio Perini, founder and owner of Metalserra, passes away leaving relatives, friends and staff disheartened, the firm boldly copes with that hard time and boosts work to preserve and improve founder's dreams and efforts.
Able to meet any market demand, in 2009, Metalserra Metal Carpentry S.r.l. comes out of the 2008 economic crisis and turns to the steel manufactures industry.